Let's listen to records (or CDs, or mp3, or whatever you've got) together! I share stories, artist interviews and reviews from the world of music with an emphasis on rock, prog, metal, pop (especially 70s and 80s), indie, or whatever else is floating my boat at any given time. Support the show at: patreon.com/michaelsrecordcollection
Episodes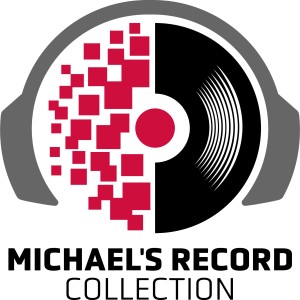 Tuesday Feb 14, 2023
Tuesday Feb 14, 2023
Happy Valentine's Day, everyone! You may notice this week's show dropped a couple of days early. That's because I wanted this episode about great love songs to go live on Valentine's Day. What could be more appropriate? I'm joined by Jon Lamoreaux from The Hustle Podcast and Ben Montgomery from Records Revisited and we each selected five of our favorite love songs to present to you on this holiday. It was a fun discussion and there were some surprises along the way. Be sure to check out The Hustle Podcast and Records Revisited wherever you get your podcasts. 
Reminder: You can support independent podcasting by becoming a Michael's Record Collection Patreon subscriber starting at only $2 per month (50 cents an episode...or less!) at the MRC Patreon page. Supporter benefits escalate at each level, providing more value the more you support the show. For example, you will know about interviews in advance and at some levels you can submit questions for the artists, come on the show to co-host, enter prize drawings, and more. 
Please hit the like button and leave a rating/review on Apple Music or the Goodpods app if you consume this podcast on those platforms. You can read my Michael's Record Collection newsletter for free by signing up at michaelsrecordcollection.substack.com. Follow MRC on Twitter (@MikesRecords), like it on Facebook, and follow on Instagram and/or TikTok. Have questions or comments or want to suggest a topic? Hit me up at michaelsrecordcollection@gmail.com.