Let's listen to records (or CDs, or mp3, or whatever you've got) together! I share stories, artist interviews and reviews from the world of music with an emphasis on rock, prog, metal, pop (especially 70s and 80s), indie, or whatever else is floating my boat at any given time. Support the show at: patreon.com/michaelsrecordcollection
Episodes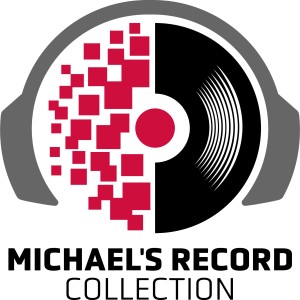 Thursday Jun 23, 2022
Thursday Jun 23, 2022
The delightful Maiah Wynne from Envy of None (and a terrific solo artist) was kind enough to talk to me about her career, her musical background, working with legendary Rush guitarist Alex Lifeson and Coney Hatch's Andy Curran in Envy of None, the stories and meanings behind the songs on the band's self-titled debut album, and so much more.
To learn more about Envy of None, visit the band's website and to learn more about Maiah Wynne, you can visit her solo website.
Reminder: You can support independent podcasting by becoming a Michael's Record Collection Patreon subscriber starting at only $2 per month (50 cents an episode...or less!) at the MRC Patreon page. Supporter benefits escalate at each level, providing more value the more you support the show. For example, you will know about interviews in advance and some levels can submit questions for the artists, come on the show to co-host, enter prize drawings, and more. 
Please hit the like button and leave a rating/review on Apple Music or the Goodpods app if you consume this podcast on those platforms. You can read my Michael's Record Collection newsletter for free by signing up at michaelsrecordcollection.substack.com. Follow MRC on Twitter (@MikesRecords), like us on Facebook, and check us out on Instagram. Have questions or comments or want to suggest a topic? Hit me up at michaelsrecordcollection@gmail.com.