Let's listen to records (or CDs, or mp3, or whatever you've got) together! I share stories, artist interviews and reviews from the world of music with an emphasis on rock, prog, metal, pop (especially 70s and 80s), indie, or whatever else is floating my boat at any given time. Support the show at: patreon.com/michaelsrecordcollection
Episodes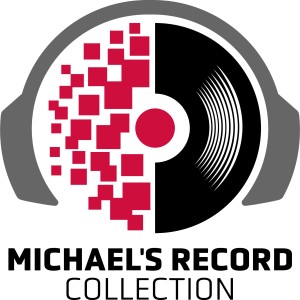 Thursday Mar 31, 2022
Thursday Mar 31, 2022
Legendary Irish rock vocalist Robin McAuley has been a busy guy and the former McAuley Schenker Group frontman is about to have his second release with his newest band, Black Swan, drop in early April. Robin and I spoke in depth about the new Generation Mind album, his background, having his first hit song with a "Stairway to Heaven" cover, joining M.S.G., his successful Las Vegas show ("Raiding the Rock Vault"), and even a new upcoming solo album. It was great catching up with Robin and the new album flat out rocks. Learn more about Black Swan on their Facebook page. 
Reminder: You can support independent podcasting by becoming a Michael's Record Collection Patreon subscriber starting at only $2 per month (50 cents an episode...or less!) at the MRC Patreon page. Supporter benefits escalate at each level, providing more value the more you support the show. For example, you will know about interviews in advance and some levels can submit questions for the artists, come on the show to co-host, enter prize drawings, and more.
Please hit the like button and leave a rating/review on Apple Music or the Goodpods app if you consume this podcast on those platforms. You can read my Michael's Record Collection newsletter for free by signing up at michaelsrecordcollection.substack.com. Follow MRC on Twitter (@MikesRecords), like us on Facebook, and check us out on Instagram. Have questions or comments or want to suggest a topic? Hit me up at michaelsrecordcollection@gmail.com.