Let's listen to records (or CDs, or mp3, or whatever you've got) together! I share stories, artist interviews and reviews from the world of music with an emphasis on rock, prog, metal, pop (especially 70s and 80s), indie, or whatever else is floating my boat at any given time. Support the show at: patreon.com/michaelsrecordcollection
Episodes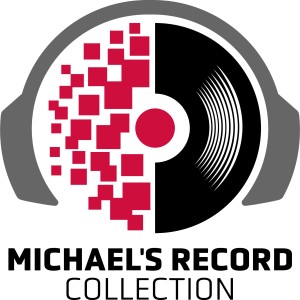 Saturday Sep 09, 2023
Saturday Sep 09, 2023
Greetings, dear listeners. This episode could not be more different than the others. Rather than having an interview or an album discussion, I wanted to talk about how to choose an album to listen to when you're indecisive, like me, or simply aren't in the mood for any one particular thing. Many of us have sizable music collections and it can be difficult to make a decision when looking at your shelves full of discs or LPs. I have a couple of methods I want to share with you this week and I hope you'll share your methods with me. 
Please hit the like button and/or leave a rating/review wherever you consume this podcast. You can read my Michael's Record Collection newsletter for free by signing up at michaelsrecordcollection.substack.com. Follow MRC on Twitter (@MikesRecords), like it on Facebook, and follow on Instagram and/or TikTok. Have questions or comments or want to suggest a topic? Hit me up at michaelsrecordcollection@gmail.com.
I'd love to have your support for this independent podcast. You can become a patron of this show by becoming a Michael's Record Collection Patreon subscriber starting at only $2 per month at the MRC Patreon page. Supporter benefits escalate at each level, providing more value the more you support the show. For example, you will know about interviews in advance and at some levels you can submit questions for the artists, come on the show to co-host, enter prize drawings, and more.