Let's listen to records (or CDs, or mp3, or whatever you've got) together! I share stories, artist interviews and reviews from the world of music with an emphasis on rock, prog, metal, pop (especially 70s and 80s), indie, or whatever else is floating my boat at any given time. Support the show at: patreon.com/michaelsrecordcollection
Episodes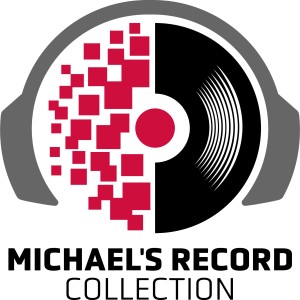 Saturday Aug 19, 2023
Saturday Aug 19, 2023
Dokken and Lynch Mob legend George Lynch is my guest to discuss a new album he put together with ex-Dokken bassist Jeff Pilson. Heavy Hitters II is the duo's second album of cover songs, done as heavy rock tracks. This time out, the two former bandmates enlisted the soulful Bernard Fowler, backup singer from the Rolling Stones, to lend his voice to the proceedings. The new record pulls from several genres and eras, but the music delivers what you've come to expect (and love) from Lynch & Pilson. George also talked about his musical beginnings, his love of old R&B, his time in Dokken, and much more. Learn more about his work at georgelynch.com. 
Please hit the like button and/or leave a rating/review wherever you consume this podcast. You can read my Michael's Record Collection newsletter for free by signing up at michaelsrecordcollection.substack.com. Follow MRC on Twitter (@MikesRecords), like it on Facebook, and follow on Instagram and/or TikTok. Have questions or comments or want to suggest a topic? Hit me up at michaelsrecordcollection@gmail.com.
I'd love to have your support for this independent podcast. You can become a patron of this show by becoming a Michael's Record Collection Patreon subscriber starting at only $2 per month at the MRC Patreon page. Supporter benefits escalate at each level, providing more value the more you support the show. For example, you will know about interviews in advance and at some levels you can submit questions for the artists, come on the show to co-host, enter prize drawings, and more.