Let's listen to records (or CDs, or mp3, or whatever you've got) together! I share stories, artist interviews and reviews from the world of music with an emphasis on rock, prog, metal, pop (especially 70s and 80s), indie, or whatever else is floating my boat at any given time. Support the show at: patreon.com/michaelsrecordcollection
Episodes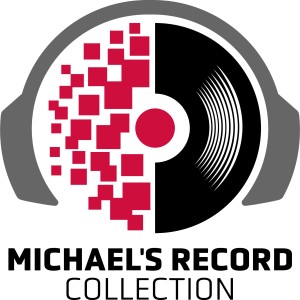 Thursday Mar 30, 2023
Thursday Mar 30, 2023
They may not be a household name, but if you're a rocker, many of your favorite bands know King's X. The band has been recording and performing for decades and in this episode, we're celebrating where it all started. I'm joined by bassist/vocalist dUg Pinnick to discuss the debut album by King's X, Out of the Silent Planet. The album turned 35 years old on March 28 and it's time to reflect on such a fantastic bland of rock, metal, funk, soul, gospel, and power pop that radio stations and the record company had no idea what to do with the band. I had a great time catching up with dUg and discussing the making of this record, his background, and more.
Reminder: You can support independent podcasting by becoming a Michael's Record Collection Patreon subscriber starting at only $2 per month (50 cents an episode...or less!) at the MRC Patreon page. Supporter benefits escalate at each level, providing more value the more you support the show. For example, you will know about interviews in advance and at some levels you can submit questions for the artists, come on the show to co-host, enter prize drawings, and more. 
Please hit the like button and leave a rating/review on Apple Music or the Goodpods app if you consume this podcast on those platforms. You can read my Michael's Record Collection newsletter for free by signing up at michaelsrecordcollection.substack.com. Follow MRC on Twitter (@MikesRecords), like it on Facebook, and follow on Instagram and/or TikTok. Have questions or comments or want to suggest a topic? Hit me up at michaelsrecordcollection@gmail.com.