Let's listen to records (or CDs, or mp3, or whatever you've got) together! I share stories, artist interviews and reviews from the world of music with an emphasis on rock, prog, metal, pop (especially 70s and 80s), indie, or whatever else is floating my boat at any given time. Support the show at: patreon.com/michaelsrecordcollection
Episodes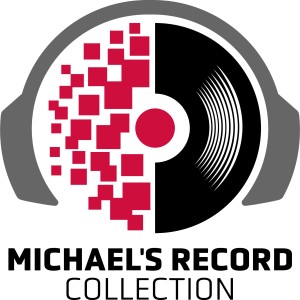 Thursday Mar 09, 2023
Thursday Mar 09, 2023
This week, I had the pleasure of speaking with Bill Hubauer and Dave Buzard from the Pennsylvania-based We Came From Space about their new album, Overlords. This progressive rock release has the musicality that will satisfy prog fans and infectious hooks and soaring harmonies that any music fan would enjoy. In addition to giving me the story on making Overlords, the guys also talked about their early musical influences, opening for The Winery Dogs recently, and why they embrace humorous sci-fi B-movie stories on their website. I also asked Bill about his time in The Neal Morse Band. Find out more about the band at wecamefromspace.net. 
Reminder: You can support independent podcasting by becoming a Michael's Record Collection Patreon subscriber starting at only $2 per month (50 cents an episode...or less!) at the MRC Patreon page. Supporter benefits escalate at each level, providing more value the more you support the show. For example, you will know about interviews in advance and at some levels you can submit questions for the artists, come on the show to co-host, enter prize drawings, and more. 
Please hit the like button and leave a rating/review on Apple Music or the Goodpods app if you consume this podcast on those platforms. You can read my Michael's Record Collection newsletter for free by signing up at michaelsrecordcollection.substack.com. Follow MRC on Twitter (@MikesRecords), like it on Facebook, and follow on Instagram and/or TikTok. Have questions or comments or want to suggest a topic? Hit me up at michaelsrecordcollection@gmail.com.