Let's listen to records (or CDs, or mp3, or whatever you've got) together! I share stories, artist interviews and reviews from the world of music with an emphasis on rock, prog, metal, pop (especially 70s and 80s), indie, or whatever else is floating my boat at any given time. Support the show at: patreon.com/michaelsrecordcollection
Episodes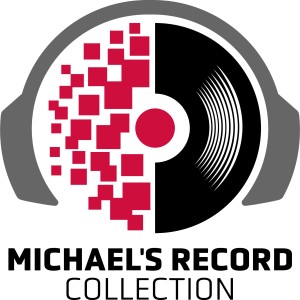 Thursday Mar 02, 2023
Thursday Mar 02, 2023
It's the 100th episode of MRC! Joining me for this milestone show is Jerry Sahlin and Ola Andersson from the Swedish progressive rock band A.C.T. These guys are not your typical prog band, leaning heavily into melodies and harmonies inspired by the likes of ELO and the Beach Boys. If you threw songs by Saga, Dream Theater, and Jellyfish into a blender, the resulting music might sound like A.C.T. Jerry and Ola were kind enough to talk about their new release Falling, which will be released March 3 (two singles are already available on all the streaming sites). Falling is the third EP in a four-EP cycle that mirrors the seasons and this is, of course, fall. There are eight songs totaling about 30 minutes of excellent music the way only A.C.T can write and play it. The guys also told me about their musical backgrounds, the formation of the band, and much more. You can find out more about A.C.T on their Facebook page or visit actworld.se.
Reminder: You can support independent podcasting by becoming a Michael's Record Collection Patreon subscriber starting at only $2 per month (50 cents an episode...or less!) at the MRC Patreon page. Supporter benefits escalate at each level, providing more value the more you support the show. For example, you will know about interviews in advance and some levels can submit questions for the artists, come on the show to co-host, enter prize drawings, and more. 
Please hit the like button and leave a rating/review on Apple Music or the Goodpods app if you consume this podcast on those platforms. You can read my Michael's Record Collection newsletter for free by signing up at michaelsrecordcollection.substack.com. Follow MRC on Twitter (@MikesRecords), like it on Facebook, and follow on Instagram and/or TikTok. Have questions or comments or want to suggest a topic? Hit me up at michaelsrecordcollection@gmail.com.